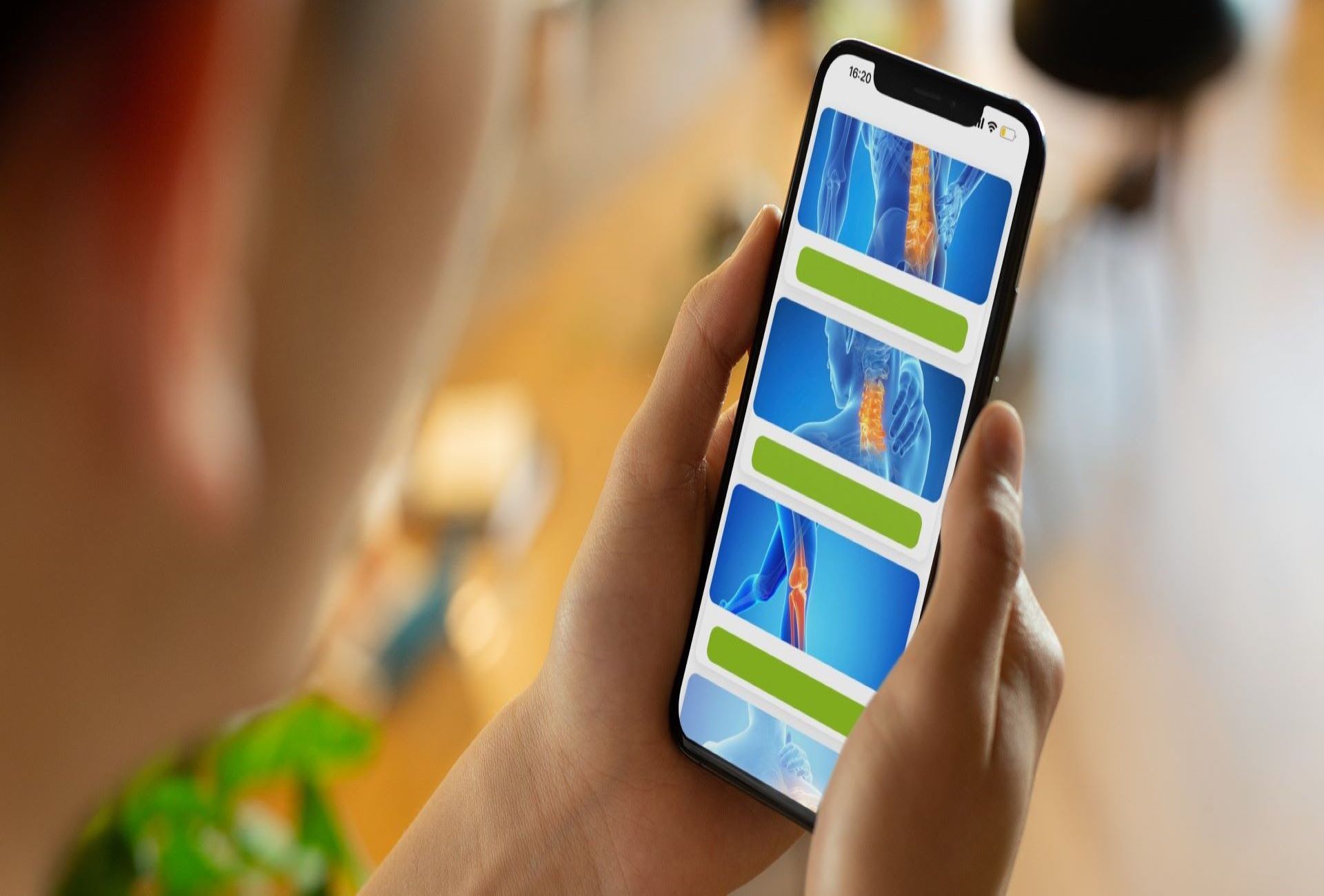 Need help with your muscle or joint problems?
The getUBetter MSK app is provided free of charge by Frimley Health & Care ICS for registered patients at GP Practices. It can be accessed on a Smartphone or on the Web, and guides you day-by-day through a sequence of exercises, tips, and support to help you recover from a range of new, recurrent or long term conditions:
Lower back pain
Back and leg pain
Neck pain
Shoulder pain
Ankle pain
Knee pain
Soft Tissue Lower Limb pain
Hip pain
You can self-refer to the app by clicking on this link
Please use an email address that is unique to you and select the condition you need help to manage. We will then send you an email with all the information you need to get started.
You can download the getUBetter MSK app to your Smartphone for easiest access, or you can use the Webapp.
If you develop another condition, select your new condition from within the app and it will be added to your account.
Worried about Strep A or Scarlet Fever?
Dr Streeter De Diego, local GP, Paediatric Doctor & Clinical lead Frimley Healthier Together, talks through what to do if you're worried and when to seek help.
Help us help you get the right urgent care and support
17 Jun, 2022
Frimley Health has launched a new electronic patient record system that is affecting the Accident and Emergency (A&E) departments at Wexham Park and Frimley Park Hospitals. Safety remains paramount, so please be patient with the staff. Waiting times are likely to be longer than usual.
Unless it's an emergency remember there are lots of alternatives for you to make use of:
Visit your local pharmacy
During the day contact your GP practice via online consultation or phone
Contact NHS 111 online, www.111.nhs.uk or dial 111. If you are calling NHS 111, please be patient. NHS 111 may advise you to contact your GP or its out-of-hours service or attend the Bracknell Minor Injuries Unit.
For minor injuries, such as sprains and strains, suspected broken limbs, or minor head injuries, visit the Minor Injury Unit at Brants Bridge in Bracknell or the High Wycombe Urgent Care Centre – open 8 am-8 pm 7 days a week.
Anyone with a life-threatening condition should call 999. Help us to help you by seeking alternatives to A&E where it is safe to do so.
The Emergency Departments at Wexham Park and Frimley Park hospitals are currently experiencing an increasing level of demand which is likely to continue throughout this weekend.
The Emergency Departments at Wexham Park and Frimley Park hospitals are currently experiencing an increasing level of demand which is likely to continue throughout this weekend. Please only attend if you have severe symptoms or suffering from a life-threatening condition. Check out our Know Where To Go guide for advice on how to get the help you need quickly and close to home. Remember, if it's less than an emergency, call 111 https://orlo.uk/MYet4.
Covid-19 vaccination appointments
17 Jun, 2022
Windsor residents to date have been attending Covid-19 vaccination appointments at the Windsor Racecourse. We are currently relocating and all future Covid-19 vaccination appointments, provided via local GP surgeries, will be at the new location. The complete address is:
12/13 King Edward Court Retail Unit (former Lakeland store)
Windsor Yards
Windsor town centre
When you are eligible for your Covid-19 vaccine, you will receive a text message from your GP practice, which will provide booking information and details of where to come for the appointment.
So far, Windsor's GP practices have been working together to vaccinate thousands of local residents with doses of the Pfizer and AstraZeneca vaccines over the past six months. We are looking forward to continuing to provide vaccination services to our local residents at this new venue.
Windsor Primary Care Network and local NHS services would like to thank Royal Windsor Racecourse for its much-valued support for the Covid vaccination programme by allowing its premises to be used for appointments.
Please remember, when you receive your text invitation, please book and attend your covid-19 vaccination appointment. Vaccination is the surest way out of the Covid-19 pandemic and anyone who has not responded to previous invitations is encouraged to contact their GP practice to arrange to receive the vaccine.
Flu Vaccinations for 2021/22
17 Jun, 2022
Flu vaccinations for our patients aged 65 or older are now available at the practice. Please call Reception to book an appointment. We are still awaiting delivery of the bulk of our under 65's vaccine and will be texting out invitations once we have received our stock.
COVID-19 Booster Vaccination - Update 13th Dec 2021
The NHS vaccination programme will offer every adult the chance to book a covid-19 booster vaccine by the end of the year to protect the nation against the Omicron variant.
As part of the biggest and fastest vaccine programme in health service history, online bookings are available for all those in their 30s and above from today.
The best way to get your vaccine is by booking online at www.nhs.uk or by calling 119 – please do keep checking availability as appointments are loaded onto the system every day. The website and phoneline are understandably very busy and we thank you for your patience when booking.
The national booking service will then open up to everyone aged 18 and over from Wednesday this week.
The NHS is prioritising bookings for boosters and is urging people to book a slot to guarantee their vital jab. Some sites offer walk-in appointments where no appointment is needed. Please check here for clinics with walk-in availability and their opening hours www.happyhealthylives.uk/vaccinationdrop-ins
GP teams have been asked to clinically prioritise their services to free up maximal capacity to support the covid-19 vaccination programme, alongside delivering critical appointments such as cancer, urgent and emergency care. This might mean that for some people, routine appointments are postponed as part of the national mission to roll out boosters.
Scientists are very concerned about the spread of Omicron due to the speed with which it spreads and because two doses do not appear to provide much protection but thankfully, a booster dramatically improves this.That is why the Government has asked the NHS to prioritise boosters over other routine care.
We appreciate your support and understanding – and urge you to come forward for your vaccination as soon as possible.
Healthier Together
The Healthier Together programme relies upon patients and healthcare professionals working together to improve how local healthcare is delivered.
The website provide advice for parents, young people and pregnant women, and clinical resources to support healthcare professionals – which means that your child is likely to receive consistently high-quality care, irrespective of which healthcare professional they see.
Infection prevention control guidelines to remain in place
17 Jun, 2022
The highest priority for the NHS remains the safety of staff, patients and visitors. While COVID restrictions will end in many settings in England from 19 July, everyone accessing or visiting healthcare settings must continue to wear a face covering (unless they are exempt) and follow social distancing rules.
Public Health England's infection prevention control guidelines and hospital visiting guidance are therefore set to remain in place for all staff and visitors and across all health services including hospitals, GP practices, dentists, optometrists and pharmacies to ensure patients and staff are protected.
Read the infection prevention control guidance for further details.